Fire Doors - Intumescent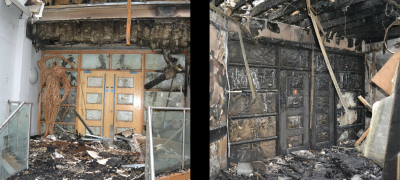 This isn't a before and after shot!
These 2 images show the 2 sides of the same door!
Dorset Fire & Rescue Service released images of the aftermath of a serious fire lasting several hours at a school in Dorset.
Evidence of how effective, vital and life-saving a fire door really is, allowing safe evacuation and limiting spread of fire.
It's crucial to understand the part they play in fire safety within a building. A fire door limits spreading of a fire, whilst also slowing down the spread of smoke within a building to allow for safe and rapid evacuation.
But they can be compromised easily - by not using the correct intumescent and fire rated ancillary parts - like door closers, intumescent strips, drop seals etc - they can be rendered useless in the event of a fire.
Our range of intumescent and fire rated fire door accessories and hardware offers no compromises on quality, fire testing and fire performance. We source from the industry's leading manufacturers to ensure you get the very best products, with performance and effectiveness you can trust.
Our skilled joinery team can supply and fit fire doors at your premises to ensure the optimum protection for your work force in the event of a fire and to ensure you comply with all legislation.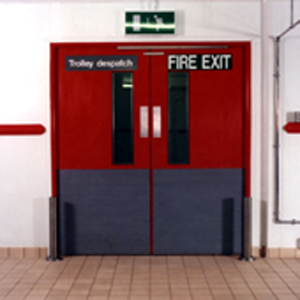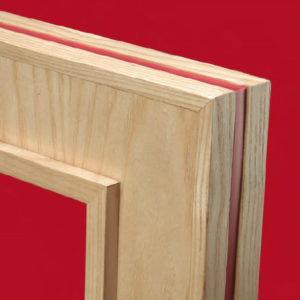 For a FREE quote, complete the form below or call 01522 687092