Fire Training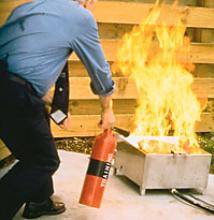 Advanced Fire Lincoln provide fire safety training for all your staff. The Regulatory Reform (Fire Safety) Order 2005 made fire safety training a legal requirement. Some businesses need fire marshals or Fire Wardens as part of their operations.
Fire training for employees must be relevant to their job role. For example some staff members are expected to tackle small fires with extinguisher equipment,so a fire extinguisher training course would be ideal.
In addition to this when hiring new staff it is advisable to assess their existing fire safety knowledge, in some cases they may require additional training in the form of our fire awareness course.
We Offer The Following Training:
Fire Extinguisher Training
Fire Awareness Training
Fire Warden Training
For a FREE quote, complete the form below or call 01522 687092